Brands
Pad Lifestyle is a celebration of beautifully unique furniture, homeware, art, fashion and lifestyle brands from all over the world - all curated for you on one shopping platform.
Bright colours, bold patterns, orbs, horns and a brass banana! These items may read like a list of movie props, but in the wonderful world of New York design king Jonathan Adler, they are essential tools for adding instant glamour to your home. Influenced by the Mid-Century modern movement, art and popular culture, Adler's collection of furniture, accessories and sculptural objects are the perfect combination of timeless, luxury and tongue-in-cheek playfulness. Shop our pick, as well as all made to order products, and let your inner creative run free!
Honest to it's name, inspired by the Finnish word for new perspective, 'muutos', the Danish design brand Muuto aims to turn a new page in the golden era of Scandinavian design. The brand's hand picked designs, from independent creators, showcase enticing aesthetics, strong functionality, exquisite craftsmanship and an honest expression. Shop our collection of Muuto lighting, accessories, textiles and furniture online, in-store or contact us to order from the full Muuto catalogue.
Swedish brand Design House Stockholm has distinguished itself as a "publisher of design" rather than a conventional producer, working in the same way with designers that publishing houses work with authors. With a growing collection of outstanding Scandinavian design, including home wears, textiles, furniture and clothing, Design House Stockholm looks for unique products with personality, character and beauty, as well as being functional in every day life. Shop our selection, visit our studio or contact info@padlifestyle.com to order from the full DHS catalogue.
An industry leader in accessible luxury handbags, accessories, footwear and apparel, Rebecca Minkoff's playful and subtly edgy designs can be spotted around the world on young women and celebrities alike. In 2001 the young fashion designer became an overnight sensation with her version of the "I Love New York" t-shirt which was featured on The Tonight Show. In 2005, Rebecca designed her first handbag, which she soon dubbed the "Morning After Bag," a.k.a. the "M.A.B." This iconic bag ignited Rebecca's career as a handbag designer and inspired her "downtown romantic"-themed designs in the years to come. Shop Rebecca Minkoff.
Iconic British fashion designer Markus Lupfer is renowned for his signature humorous and playfully subversive approach to knitwear and inspired approach to jersey day-wear and tailoring. His innovative and often surreal use of print, embroidery and graphic embellishment, continues to earn him a devoted celebrity following, with fans including Madonna, Beyonce, Rhianna, Katy Perry, Jennifer Lopez, Cara Delevigne, Olivia Palermo, Anna Kendrick and Nina Dobrev. Particularly, American Vogue's Contributing Editor Sarah Mower, who recognizes the cult fan base Lupfer is quickly acquiring, says his work: "...strike such a great balance between easy and dressed-up and witty and smart – pieces to make people from teenagers to grown ups smile and feel good in it almost anywhere." Shop Markus Lupfer.
Global publishing house Assouline is known internationally for its compelling collection of the most sophisticated books on fashion, lifestyle, art, architecture, photography, design and travel the world over. Assouline has collaborated with the world's foremost artists, photographers, writers, architects, fashion and interior designers and culinary masters. If you are looking for something indulging to display in your own home library or simply to adorn your coffee table, our edit of Assouline books, as well as their new candle collection, touches on a bit of everything. Shop Assouline.

Kristina Dam is a graphic designer and architect based in Copenhagen, whose collections of interior accessories, furniture and prints, "define sculptural minimalism." The designs have a distinct Scandinavian and architectural expression, with clean lines and beautiful, durable materials in natural tonal colours. Every piece is designed down to fine detail and really adds attitude and a sculptural and graphic touch to interior design. Shop our edit of Kristina Dam Studio here.
Cole & Son was founded in 1873 by John Perry, a vicar's son from Cambridgeshire. Originally named after its founder, the John Perry situated in a wallpaper mill in North London, an area famous for the hundreds of hand block printing companies based there in the 18th and 19th centuries. Today, Cole & Son's factory is in Haringey, just a few miles north of the original site. Cole & Son values the history of design, manufacture and production and holds an archive consisting of approximately 1,800 block print designs, 350 screen print designs and a huge quantity of original drawings and wallpapers, representing all the styles from the 18th, 19th and early 20th centuries. Amongst these are some of the most important historic wallpaper designs in the world.  Cole & Son has provided wallpapers for many historic houses, including Buckingham Palace and the White House. Shop our edit of fabulous wallpapers here.
Recipients of the 2014 Wallpaper Magazine Design award and world-renowned Danish Design House, Menu is a truly remarkable brand. Founded in 1976, it has collaborated with some of the most talented designers in the world to inspire audiences with new ideas, materials and innovative ways of thinking design. Menu's mission is to make design "matter". Shop our edit of Menu's inspiring Scandinavian home wears, accessories and made to order furniture. To see the full Menu catalogue contact info@padlifestyle.com.
Founded in 2014 and born in SoHo, New York, the Smoke x Mirrors team approach all their designs with innovation, possibility and play as well as a commitment to thoughtful, functional, lasting aesthetics. In a world filled with noise, Smoke x Mirrors creates music. Each pair of sunglasses are designed in New York and hand crafted in France. Shop our edit of sunglasses by this super cool, independent label.
La Cerise sur le gâteau revisits and puts a twist on home textiles. La Cerise sur le gâteau collections shake up home linen and children's bedroom decorations: Jouy and Liberty prints wake up next to polka dots and neon touches. As attached to the originality of her products as to their quality, Anne Hubert, the designer behind la Cerise sur le gâteau makes its beautiful fabrics in Portugal. Indulge your colourful, polka dot and checkered dreams and shop the collection here.
Emilia Mala is a fresh, young fashion brand based in London. The range of luxurious, elegant and edgy silk scarves are made from 100% silk twill and hand finished in the Shoreditch studio. Using mixed media & hand-drawn illustrations, Emilia Mala relies on visual story telling, using vibrant colours, drawing inspiration from old films & vanitas paintings, combining vintage jetset elegance into dark aesthetics. Anna Tuomaala is the creative mind behind the Emilia Mala brand. Born in Finland. Shop Emilia Mala. 
Australian brand The Damselfly Collective is the cool-girl candle brand of the moment, founded by Melbourne native Christianna Heideman. Her fabulously quirky home fragrance collection features gorgeous scents and monochrome design with tongue-in-cheek "girl boss" slogans. Chrisitanna's entrepreneurial story speaks to the heart of the brand - that anything is possible if you've got enough nerve. "We're a collective of wild hearts and open minds who dare to dream and know we can. Because life is short, and we all need a good laugh." Shop Damselfly.
Launched in 2007 by Vidal Erkohen, RVS Eyewear is an independent, high end eyewear brand based in New York. Passionate about bringing back the quality and originality in design that was put into the eyewear of the past, each RVS frame is custom made in limited quantities and assembled by hand by Japanese artisans using only the finest Japanese materials. Every pair of RVS sunglasses comes with a hand stamped date of production and beautiful case. Shop here.
Ultracor is a revolutionary active wear brand that combines the worlds of luxury, fashion, performance and shape wear. Founded in 2014 and based in Los Angeles, Ultracor is a performance driven luxury fashion line created from the finest technical fabrics, utilizing patented engineering to provide a fit like never before. They say: "Our leggings get you fit faster, lift your butt, flatten your belly, and engage your core by simply putting them on." Whether working out at the gym or going out at night, Ultracor's innovation sculpts and enhances a woman's body to look better than ever before. Shop Ultracor.
Monreal London was born out of personal necessity. When avid tennis player and designer Stefanï Grosse wasn't able to find high-performance workout gear that would also be stylish enough to zip around in when the match was over, she founded Monreal London, a luxury brand that straddles the line between sports and fashion. Never sacrificing style for peak performance, Monreal fuses fashion and function, in an innovative, modern and sexy twist on traditional activewear. Monreal collections are exclusively made in Europe, using Italian luxury performance fabrics and cutting-edge manufacturing techniques to create pieces that streamline and support the body, while providing durability and comfort. Shop Monreal.
Founded by Olla and Dröfn, TAKK Home produces textiles for the home with a focus on simplicity, function, aesthetics and respect for the environment. Takk means thank you in Icelandic. "It is a powerful word, full of gratitude and is widely used in our daily lives. We have so much to be grateful for and our lives are full of takk moments. Our source of inspiration for TAKK Home is the power of Icelandic nature, where summers are short and winters are long, as well as traditional Scandinavian design. We are also under the influence of different cultures that we have come across in our travels around the world". Shop TAKK.
Founded in 1969, British luxury eyewear brand Cutler and Gross combines the finest Italian craftsmanship with irrefutably cool style. Since its establishment in fashion's halcyon days, the brand's signature creativity has been applied to sunglasses and optical frames with their trademark numbered designs and absence of an ostentatious logo. Shop the collection here.
Anna Thorunn Hauksdóttir is one of Iceland´s most talented and prestigious product designers. She graduated with a BA in product design from Iceland Academy of the Arts in 2007. Since then she has been designing and producing under her own label ANNA THORUNN. Her designs are very personal, ignited from her heart and transformed through life experience and emotions. Developed with her never ending curiosity and fascination of form and texture, the simplicity and elegance of Anna´s designs send you on an uplifting and inspiring journey. Anna lives and works in Reykjavík, Iceland. Mirrors with tails, cactus hooks, a bowl inspired by a ravens nest - shop the magical world of Anna Thorunn here. 
With a background in fashion retail, Melissa has worked in the US, India and the UK as a commercial artist and designer. Celebrated for her hand-painted artwork, minimalist visual language, and passion for her craft; Melissa enjoys exploring a range of styles and techniques and draws inspiration from her Chinese-Italian dual heritage. Shop our selection of beautiful art prints based on original paintings and collages by Melissa.  
Luxury French skin care brand Compagnie de Provence, launched in 1999 with an innovative product offering a unique liquid version of the famous Marseille soap. Made the traditional way in a cauldron from vegetable oils, it is presented in a glass bump bottle with a distinctive and sleek graphic design and wonderful natural aroma's. Shop our selection of liquid hand soap's, sumptuous hand creams, Shea body balms, as well as the brand's popular Men's Grooming collection.
Uniform Wares creates watches that embody character and distinction through intelligent design, not branding. Established in 2009, founders Patrick Bek and Oliver Fowles set out with an objective to create a progressive, clean wristwatch collection for the modern man and woman of substance and style. The result was a highly considered, new breed of premium contemporary timepieces that have made their indelible mark on the watch industry. Every Uniform Wares watch is designed and developed in its London studio, manufactured by select international partners who share the companies devotion to detail, and finally, assembled with care in Switzerland. Shop our collection here. 
Skandinavisk was created by two English chaps, Shaun and Gerry, who fell in love with two blonde Scandinavian girls 15 years ago and never left. After working for two big American multinational companies and living between Copenhagen and Stockholm, they also fell gradually in love with the Scandinavian way of life. The stunning home fragrance range is about evoking the absolute essence of Scandinavian lifestyle. In the colour, scent, light and warmth of a flickering candle flame and a glow, that not only burrows deep through the wax, but nourishes the soul too. Shop Skandinavisk.
Paradisco Productions, based in Copenhagen and founded by Tina Rud McGrade, makes abstract, hand-painted artworks, printed on various surfaces from posters to large-scale canvases. Tina's previous experience as a fashion designer opened new realms of possibility. It was in recognising a new outlet for her imagination and creative abilities, and the urge to be surrounded by a bold and limitless environment, that she focused on putting her passion for inspiring people and skills to good use. The ambition of Paradisco Productions is to create edgy designs contrasting the delicate and industrial, which challenge the world of interior design. Shop the range of stunning Paradisco prints. 
Founded by father and son - Josh & Alun Hughes, JJ Emlyn showcases an appreciation and passion for understated menswear through combining subcultures and a streetwear aesthetic. With a love for tailoring, the duo focus on the cut, silhouettes and attention to detail within their designs, creating British contemporary menswear. Shop JJ Emlyn.
Ana Costa has created the brand +351, the name being the Portuguese dialling code. Ana's creative process is inspired by her lifestyle, which is connected with the city of Lisbon and it´s proximity with the ocean. Influenced by her surroundings, and her surfing, Ana delivers clothing with an attitude, but in a relaxed day-to-day style. Each collection is inspired by comfortable, timeless shapes and quality textiles. All the +351 garments are produced locally in hommage to the high quality standards of the renowned Portugese textile manufacturing industry. Shirts, casual t--shirts, shorts and stylish jackets to suit the snappiest of dressers. Shop our edit here. 
HARTÔ is a French design company which produces the creations of talented independent designers, in collaboration with partners in French and European workshops. Hartô seeks products that have functionality and clever details in common and one of the key design elements is the thoughtful use of colors and  the use of smoothed wood and iron. Shop our edit of Hartô made to order furniture, lighting and textiles.
UK designer Nichola Taylorson creates bespoke, handmade, luxury textiles. Her ideas and inspiration come from an extensive stint living and working in India, working as a European designer for a furnishing manufacturing company. It was while in India that her business idea was born and began to blossom. She combines contemporary design methods with traditional craft and natural dyes. Shop our edit of carefully crafted cushions for which the fabric has been hand printed and naturally dyed, combined with digital and hand embroidery, to create a tactile contemporary look. 
The creator of Hoop&Bone, Katy Eccles, lives and works in Edinburgh. Katy is a self taught embroiderer with a background in the arts. Katy stitches as she would paint or draw, so no two Hoop&Bone pieces are ever the same. Each embroidery is individually designed from sketches and hand stitched onto a variety of materials, from silk and velvet to linen. Her work focuses primarily on native British birds, the form and contour of their skulls as well as texture of their plumage. More recently she has been working on a Sea Life collection and an exclusive Tropical bird collection created for Pad Lifestyle using beautiful vibrant silks and threads - shop the collection here. 
Blue Billie is a Scandinavian jewellery brand, launched in Stockholm, August 2015 by Daniela Upmark. The philosophy of Blue Billie is storytelling through charms, bracelets, chains, earrings and symbol pendants such as letters and star signs. To include the customer in the creating process and allowing them to tell their own story is the core in the Blue Billie philosophy. Shop our gorgeous edit of Blue Billie Sterling Silver and Gold plated charms, necklaces, rings and bangles, online or in store.
Launched in London in 2015, Aybury creates meticulously designed and expertly blended unisex body products, using only the highest quality scents and lotions, all packaged in a chic, minimal black & white pump bottles. The Reticent range of hand wash, lotion and body wash is designed to refresh and revitalise. Aybury uses Egyptian geranium for its natural skin toning properties, while the sweet aroma encourages deep relaxation. The uplifting, zesty notes are delivered through limes which are hand-picked in Caliari, Italy. Shop these divine products.
A plant-rich environment makes people more creative, more productive, and reduces stress. Some plants also help regulate air humidity and remove trace toxins from the air. Pikaplant is an innovative Dutch company that's goal is to make it easier for you to grow herbs, crops, and beautiful plants anywhere. The Pikaplant Jar is a plant you never need to water. Each hand-picked Coffea Arabica specimen lives in an airtight humid biotope, similar to those found in the highlands of Ethiopia, recycling the water and air it has inside. It waters itself, so you don't need to! Shop Pikaplant.
Created by Silvana F Molaro and Rossella E Frigerio, Sofia Capri sandals are handmade by local artisans on the Island of Capri, using only the finest Italian leathers and raw materials that age beautifully. The brand's vision is grounded in tradition but flies on the wings of fresh colours, innovative textures and one-of-a-kind capsule collections that are inspired by Capri's Mediterranean spirit. Shop Sofia Capri.
The Oohh collection by Lubech Living combines unique Danish design with the use of recycled materials, creating a beautiful range of plant pots made out of waterproof, recycled paper! Yes, paper plant pots - hence the name 'Oohh' reflecting the surprising design. The first and only waterproof paper pots to hit the market, made out of recycled paper, natural latex, sand, mahogany-waste wood, melted down plastic bags, bottles and aluminium. All made in Sri Lanka as part of a fair-trade project. Shop Oohh
Dorset based 'Projektityyny' aka Project Cushion, was founded in January 2015 by Finnish designer Nora Evans, to bring an element of modern boho into the home. For Nora, the 'Scandinavian minimalist, less is more aesthetic' has never applied to cushions. Her first series of cushions was based on her travels in India where she fell in love with the jacquards. Inspired by fabric and pattern, Nora's collection has evolved working with her favorite Indian techniques, featuring tactile textures with dhurries, velvets, tassels and pom poms - but still delivered in a very Scandi way. Shop these luxurious cushions and plush blankets here. Be warned...you will want them ALL!
Lin&Lo is a revolutionary new range of mineral make up, created by international make up artists Alina Milos and Laura Bouillard. Combining the highest standards of purity, the entire range is enriched with minerals and unique natural ingredients, that cares for your skin. Shop Lin&Lo.
Mast Brothers is a New York based chocolate maker with flagship locations in Brooklyn, Los Angeles and London. Founded by pioneering brothers Rick and Michael Mast in 2007, Mast Brothers is introducing chocolate to the world with an obsessive attention to detail, meticulous craftsmanship, groundbreaking innovation, and inspirational simplicity. Shop the delectable Mast chocolate bars.
bag&bones is an innovative LED neon art label grounded in high quality, unmistakable design. Based in London, founder Gigi Foyle and her team work alongside her Dublin-based sister Cavanagh, designing unique LED neon lights. Created over the course of two years of meticulous research and preparation, the seed for bag&bones was first planted when Gigi spotted a gap in the market for a new type of neon art that was more environmentally sustainable, and just as beautiful as traditional glass neon. Shop Bag & Bones's eclectic lights.
Erin Armstrong is a contemporary figurative artist working and living in Toronto, Canada. Using quick and decisive gestural markings over acrylic based images she creates people in everyday situations in an expressive and dream like world, not recreating reality as it exists but to evoke a feeling that transports the viewer into a world of personal interpretation. Her work has been exhibited and acquired in collections in Canada, the US, UK. She was recently selected by Saatchi Art as their "One To Watch" and by Saatchi Art's chief curator, Rebecca Wilson, as one of "20 Emerging Artist in the World to Follow". Shop Erin's highly collectable work.
Ternary London is an independent, luxury accessories and lifestyle brand founded by photographer Kaylie Mountford and jewellery designer Karla Boncompagni. Based around the element of three - two designers and an inspiration point - the Ternary collection features distinctly designed luxury scarves and jewellery. A brand for those seeking uniquely designed accessories that are covetable pieces to treasure alongside a luxury brand experience. Shop here.
Noo.ma is a cutting edge Polish furniture maker. The brand cooperates with the best designers, using the highest quality materials and perfecting each object providing an extraordinary experience for the user. All furniture if made by hand and customised in various fabrics and finishes. Shop Noo.Ma.
The Danish Holmegaard glassworks has a long and proud tradition since 1825, and even to this very day, some of the best artists in Denmark are associated with Holmegaard's glass production. Shop our collection of beautiful Holmegaard glassware, lanterns and home wears. Shop here.
Duck & Dry is the brand behind the finest blow dries and up do's in London. Their blow dry bars on the trendy King's Road, in the heart of the West End and at London's iconic Carnaby Street, are known for their energy and buzz - as a go to place for great hair and a great time. The founder quit a career in finance to pursue a new direction, combining her passion for beauty and entrepreneurship with a desire to create an exciting new hair styling brand. Having created beautiful hair for thousands of clients since their launch in 2014, they've been on a quest to bring the Duck & Dry experience to your home with a natural range of fuss - free hair care and styling essentials. Shop here.
Foto Factory produces beautiful photographic posters that show nature in all its colours, shapes and textures. Created by photographers  and couple Maria Rosendal and Martin Bay, who share a passion for nature and photography, travelling far and wide together with their daughter Alberte on a quest for exciting new, photo adventures. They share a passion for capturing both the grandiose beauty and minute details found in nature, often braving the artic winds of Scotland and Scandinavia in pursuit of the perfect light.   Brighten up a dull wall and bring a little slice of the wild, wonderful wonderful natural world into your living space with a Foto Factory print - shop our edit here.
Design Letters is a Danish design company, founded in 2009 by former copy writer and journalist Mette Thomsen. With a huge passion for words and letters, Thomsen's ingenuity saw her brand kick-start the typographical design trend. In 2011 Design Letters launched a new series featuring the iconic typography, hand drawn in 1937 by the world famous Danish architect Arne Jacobsen. Jacobsen's minimalist, monochrome design is typical of his Scandinavian aesthetic for clean, modern and versatile every day objects. Shop Design Letters.
Netherlands-based Eichholtz is a luxury interiors brand which was founded twenty years ago by travel-inspired Theo Eichholtz. The Eichholtz design aesthetic for contemporary shapes and luxurious materials is influenced by a love for travel and adventure, and the grandeur of museums, antique auctions and antique dealers visited around the world. Shop with us online or visit our studio in Edinburgh to order from the full Eichholtz catalogue of furniture, lighting and home accessories.
Ruth & Joanna was founded in 2012 by Susanne Lundberg with a vision of bringing some glam and elegance to the interior scene of Scandinavia. After a few years as an interior blogger, editor and stylist Susanne thought something was missing in the market. She wanted to create furniture in which maximalistic materials meet minimalistic design, the best of two worlds. The name came naturally; Ruth and Joanna are the names of her two grandmothers and is a celebration of their own unique style and attitudes. Ruth, who was born and raised in the north of Sweden, symbolizes the minimalistic Scandinavian side of the brand and Joanna, who comes from Ukraine, stands for the more maximalistic philosophy. Shop here.
Frieda Sand is an independent luxury German fashion label, which we believe has achieved perfection with it's classic, high quality collections. Frieda Sand believes that fashion can, and must, take responsibility for the world and the people who inhabit it and has created a range that does just that, whilst giving top international fashion brands a run for their money. Shop Frieda Sand. 
Disenchanted by the nondescript, mass produced plastic that fills the mobile accessories market, Native Union founder Igor Duc & John Brunner set out to offer an individual alternative to the design conscious consumer. By combining the finest materials, functional design and considered details, Native Union creates products with personality, style and flair that will enhance the way you live with you tech. Shop the full collection here. 
Silversmith and designer Kay Bojesen became world-famous for creating wooden toys that had soul and an impish sense of humour. With more than 2000 pieces to his name, Kay Bojesen was one of Denmark's most prolific artisans in the 20th century. He is best known for his playful and cheerful monkeys, royal life guards and other wooden toys, but his wide-ranging production also includes jewellery, cutlery, teapots and silver goblets. Shop Kay Bojensen.
Eva Solo creates exclusive, Danish-designed furnishing accessories and kitchenware characterised by aesthetic appeal, functionality and high quality. Tools which are a pleasure to look at, use and own. Shop Eva Solo.
Award winning British designer Debbie McKeegan produces luxury, hand crafted, wallpapers featuring both traditional and contemporary designs. Using only the finest materials, McKeegan's eclectic collections decorate homes, hotels and commercial spaces across the world. Proud of her British heritage her wallpapers are 100% made in England and feature stunningly realistic Trompe l'oeil effects in stone, marble, wooden panelling, London underground tiling and even Denim Chesterfield upholstery. Shop our collection or contact us for free samples.
Grace Souky is a Venezuelan born, London based product and furniture designer with a flair for strong colours and simple forms. Her signature style reveals a love for detail, colour and geometry. Clean lines and a mixture of natural materials like wood, stone and metal, inspire her work. Grace is passionate about storytelling and how people interact with things, mindful of the communicative nature of design. Functional, stylish, colourful and versatile accessories and functional utensils - shop the collection here.
Accessories label Philomijn produces luxury bags, cushions and home baskets in the finest quality leather, all made by hand in the Netherlands using traditional techniques. The ecological leather comes from German cattle that have had an animal-friendly life. The leather is tanned naturally using vegetable dyes such as arugula, rhubarb and mimosa. The brand's unique designs are all about quality, simplicity and timeless designs that will age beautifully like your favourite pair of jeans! Shop our collection online or visit us in Edinburgh to view samples and create your own bespoke piece.
INGMARSON is a London based clothing brand focused on quality pieces for men and woman. Born in Sweden, Robert Ingmarsson has a clear ethical and sustainable background and is passionate about using recycled, organic materials and local craftsmanship. Each piece has been designed with Scandinavian aesthetics and quirky details. Shop the collection of beautiful organic everyday essentials with a twist here. 
Bloomingville is an internationally selling interiors company headquartered in Denmark. It was founded by Betina Stampe in 2000, who set out to create a world of beautiful interiors combining Danish design with up to the minute Nordic trends. Featuring products for all aspects of home, including a fantastic kids range, the Bloomingville collections are stylish and modern, incorporating soft Nordic colours and textiles with a touch of metallic glamour and a hint of humour and romantic sentiment. PAD is a huge fan of this brand - shop the latest collections online or in-store.
Launched in 2015 by founder and designer Deola Charles, Ille De Cocos is a luxury knitwear collection featuring beautifully soft cashmere and merino wool. Taking inspiration from the beautiful and unspoiled Cocos Island, her brand is a celebration of natural allure, combining effortless "Londoner" style with island ease. The nature-inspired colour palette includes quintessential neutrals to vivid colour pops, combined in modern cuts that are playful and always easy to wear. Shop Ille De Cocos
Founded in 2003 by Daniela Upmark in Sweden, Bxxlght is an innovative design company that develops plexiglass light boxes with interchangeable lettering. Inspired by the creative spirit in New York and her passion for art, Upmark came up with the idea to design a unique product that would be functional in an interior setting, whilst also being an interchangeable piece of art. Get creative and make your own statement to hang on the wall or as a lamp on the floor or table, at home or your place of work. Shop our collection of super cool light boxes online and in-studio.
Care By Me is a beautiful collection of superior quality cashmere and wool knitwear and home textiles with a clean Nordic style. The Danish brand was established in 2012 by Camilla Gullits who followed a dream to make soft, luxury products for women and their homes. Gullits commitment to herself was to use only the best materials nature has to offer, with excellent craftsmanship, and to ensure her brand focused on social sustainability. Shop our collection of care by me products in-store or online.  
Iconic product designer Tom Dixon, specialises in lighting and furniture as well as home accessories. He designs for longevity, with extraordinary pieces for every day use.  Dixon is 'anti fashion' with a contemporary twist. Inspired by Britains unique heritage, unique processes and materials are used to create these unforgettable pieces. Shop our collection of stunning Tom Dixon products online or in-store at our Edinburgh studio.
NO KA 'OI is a high-fashion active-wear experience. Founded originally in Bologna, Italy, the brand is a production of the Rilievi Group - a brand well known for their handmade tailoring and embroidery for the haute couture industry. Well grounded in Italy's design heritage, No Ka 'Oi has recently expanded into athletic apparel, marrying their superior craftsmanship approach with the powerful energy of Hawaii, to create a unique new athletic leisure line with vibrant colours, organic patterns and fine detailing. Each season is carefully created by No Ka 'Oi using couture principles and hand construction techniques, shop the collection of exceptional apparel available at Pad. 
Founded by Sue Woo Kim and Roberto Bertinetti, Kimsu creates unique jewellery with a fresh outlook. With a shared passion for design, quality and products that promote empowerment, Kimsu combines the talents of both Sue and Roberto. Sue Woo Kim, originally from South Korea, studied architecture and interior design before embarking on an international career in the design world while Roberto Bertinetti from Biella Italy pursued a career as business and marketing expert. Although from very different backgrounds, Sue and Roberto both hold a great passion for the philosophy that "even the tiniest symbols, gestures, and experiences can ignite a passion within". Shop Kimsu.
Helen Levi is a photographer and potter based in Brooklyn, New York. Helen's hand crafted 'Beach' series is cast from pieces thrown on the wheel, in three different stone wares marbled together. With mesmerising blues that form into waves against a sandy foreground, the Beach series evokes the feeling of fresh air and spray from the sea. Shop Helen Levi.
urbancode is a contemporary womenswear design company based in London, renowned for its fashion forward designs, craftsmanship and quality. With over 30 years designing and manufacturing experience with high-quality materials meaning it can ensure the utmost care is lavished into every one of its styles. urbancode is firmly establishing itself as an affordable premium lifestyle brand, crafted using the highest quality materials to bridge the gap between high-street and high-end. Shop urbancode.
Dutch knitwear designer Stinne Gorell has created a luxury women's wear brand with a passion for sustainability, the wellness of the world and all that live within it. With a dedicated work ethic, Stinne works alongside fair-trade and charitable organisations to bring you her conscious clothing range. The hugely successful collection includes stunning hats, light weight scarves, poncho's, gloves and jumpers in 100% alpaca and merino wools. The soft pallet of neutrals makes this brand dynamic and delightful for any season. Available to
shop
at PAD Lifestyle both in-store in Edinburgh and online.
United Nude is at the cutting edge of shoe design, an intersection of architectural/industrial design and fashion. Founded ten years ago by Rem D KoolHass and Galhaad Clarke the company has collaborated with world class designers including Zaha Hadid, creating iconic footwear ranging from contemporary to geometric, with a sculptural finesse. The brand prides itself in its ability to communicate the visions of many minds to create something uniformed and beautiful; this is United Nude. Shop the collection at the PAD studio in Edinburgh or online.
Dialma Brown is an Italian home wear brand launched in 2007 by Gianluigi Machrian and his children. The vision of the brand is to create a 'work in progress' feel with a sophisticated mix of cultures and periods of time that work well in a contemporary setting. The brand truly understands the importance of creating unique pieces that allow homeowners to fall in love with their homes again, with contrasting yet complimentary styles based around lifestyle concepts. Geometric vintage in a seamless twist of brilliance - so up our street at PAD! Shop our collection online or visit our Edinburgh studio for more information.
Pala is a sunglasses brand with an ethical and environmental purpose at its heart. It was founded on this straightforward notion, and the core of the brand philosophy is to help create this positive change. For every pair of sunglasses sold, a pair of prescription glasses is provided to a person that needs them – through grants Pala gives to vision centres, dispensaries and screening programmes – in low income countries in Africa. The debut collection from Pala, for men and women, is focused on the three main criteria: classic design with an edge; superior quality materials and construction; and excellent value for money. Shop the collection of fabulous, ethical sunglasses here.  
This contemporary and beautifully bespoke British jewellery brand Kat & Bee is the creation of the wonderfully charismatic Kat Barry, who's design studio is in East London. Drawing inspiration from contrasting places from her travels all over the world, Kat expertly combines sterling silver and gold plated wire, beading and semi precious stones to create alluring pieces, from rings to necklaces in gold and silver. No two pieces are the same so this is a really special British product. Shop our collection of Kat & Bee online or in-studio or commission your very own piece with PAD.
Reflections is the result of a collaboration between two amazing designers from Copenhagen, Julie Hugau and Andrea Larsson. Together they have produced an outstanding collection of hand crafted mirrors, small tables and 100% crystal tea light and candle holders. Inspired by their desire to create products that unite art and décor and create interesting, light enhancing reflections around the home. Shop these wonderful pieces to add some real sparkle to your surroundings.
Beaumont Organic is an international ethical ladies wear brand - the brain child of British designer Hannah Beaumont. Hannah's collections combine her signature urban, clean styling with contemporary classics, using a wonderful combination of luxury organic, fair-trade and eco fabrics. The result is a collection of essential wardrobe staples, ideal for the modern women whether dressing up or down, day or night. Shop the Beaumont Collection in our Edinburgh studio and online.
Pols Potten is a unique Dutch interiors brand, started in Amsterdam in 1986, that believes in creativity and working with new talents and established designers to produce products that are "clear, innovative and tongue-in-cheek." From furniture, lighting and fun design objects to amazing pottery and glassware, Pols Potten offers something for every style conscious home anywhere in the world. Shop our selection of amazing Pols Potten products available at our Edinburgh studio and online.
Known for her distinctive style of subtle elegance and 'East-meets-West' design, Kelly Hoppen is the UK's most influential interior designer. Celebrated for her aesthetic and interior designer to the stars she has added her stylish flair to international homes, yachts, hotels and even private jets and was honoured in 2009 with an MBE for her services to interior design. Her bold lacquer tables, geometric vases, luxuriously upholstered furniture and signature 'taupe' furnishings and table wear make up just a few of the beautiful items that now grace the PAD Collective. Shop her stunning range online or visit the studio in Edinburgh.
Launched in 2013 Le Cord is a Stockholm based design and research studio that produces functional and eye catching charging cables, designed specifically for use with Apple products.The Le Cord collection of premium charge and sync cables features a wide range of styles and colours, as well as various materials and engineering process to meet the best durability and Apple standards, while still keeping a tactile quality and fashionable appearance. Shop the full range of colourful, funky charging leads and stylish earphones here.
Sàpopa is a luxury Italian active wear brand, founded by Piero Righetto. Designed with style and performance in mind, the range is for all kinds of exercise to be enjoyed as everyday performing apparel. Whether you are concentrating on running, yoga, or studio work, there is a style and fit for you. With the ath-leisure trend very much in fashion, this range incorporates high performance materials, with beautiful attention to detail. Gold flashes, lace, flippy skirts over workout leggings with flattering panels, and neon stand out as special features. Shop Sapopa.
Wunderwerk is an ethical German fashion label, founded in 2012 by design duo Heiko Wunder and Tim Bruckmann. Wunderwerk designs fashionable basics with a luxury look and feel, using quality sustainable materials in unusual urban washes and staining. The brand's vision is that one day all fashion will be sustainable, and that organic cotton will be considered as the standard. In support of this vision, every garment produced by Wunderwerk is made using environmentally sound techniques and resources, without the use of harmful chemicals, and ensuring fair treatment of both humans and animals. Shop our edit of Wunderwerk for Men and Women.
One of the UK's most exciting, up-and-coming textile designers, Taisir Gibreel's eponymous range of 'art to wear' silk scarves celebrate culture and diversity, instantly bestowing the wearer with a burst of colour and geometric cool. Her collection is a joyful, eclectic blend of sophisticated design that is high-fashion, yet transcends the seasonal trends that come and go. Shop our selection of gorgeous Taisir Gibreel pure silk square scarves, skinny scarves and wool scarves.
Inspirational and unique vintage rug brand from Berlin, The Knots sources original, hand made, 100% wool rugs from Asia and the Middle East and transforms each piece individually into contemporary design by a process of restoration, stone washing, shortening of the wool pile and over dying. This time consuming manual process results in stunning, modern works of art with real character and vibrancy, making them a real one-of-a-kind treasure for your home. Available exclusively in the UK at PAD in Edinburgh and online. Shop our selection of wonderful creations by The Knots and remember each piece is unique and once it's gone it's gone!
Scottish jeweller Sarah Brown's stunningly intricate and curious designs are inspired by the untouched natural environment and her memories of island legends and tales of creatures beneath the sea as a child growing up in the North of Scotland. All of her pieces are hand made to order, with rings available in sizes I - P, and delivery up to 4 weeks. Pop by the PAD studio in Edinburgh to look at Sarah's exquisite collection of rings, bracelets, necklaces and earrings. We do have some pieces in stock in various sizes or you can simply shop and order your dream pieces online.
Founded by room mates on Keap Street in Brooklyn, NY, Keap has a mission to make better candles. That means great scents, clean design and using the purest, most sustainable materials possible. In partnership with SolarAid, each Keap candle sold supports the distribution of solar lamps to communities in need through the company's Buy a Candle, Light a Home program. Shop the Keap collection.
Based on her original and unique abstract artwork, UK artist Susi Bellamy has created a stunning cushion collection called "art for the sofa", perfect for injecting some bold colour into a room. Inspired by her great love of colour, her background as a fashion editor and time spent working and living in Florence, Bellamy's use of rich, exuberant colours and the layering and marbling of paint echo's the rough texture of ancient Palazzo walls. Available in a range of colour combinations her cushions work well visually in groups to create impact, or alone with plain textiles for a more classic look. Shop our new collection in the PAD studio in Edinburgh or online.
NEOM Organics London is the only home fragrance brand dedicated to creating products that are 100% natural with true wellbeing benefits: to relive stress, calm and relax, aid sleep, boost your energy or lift your mood. NEOM uses only the highest possible percentage of the purest possible essential oils, which not only smell wonderful but also have true therapeutic benefits for the mind and body, helping to transform the way you feel. Shop PAD Lifestyle's collection of multi award winning NEOM home fragrance, body care and bath and shower oil products in our Edinburgh studio and experience the "science of scent therapy" for yourself. In-studio only.
Vibrant, oversized floral watercolours, inspired by an "eclectic mix" school of thought, are captured effortlessly in a stunning collection of "happy" cushions and ceramics produced by the award-winning Scottish brand bluebellgray. Each design is painted by hand, by designer Fi Douglas in her Glasgow studio, before being printed onto natural cottons and linens and made into beautifully unique, painterly accent cushions for your home. Shop PAD Lifestyle's collection of bluebellgray cushions and table wear online and in-store in Edinburgh.
Founded by friends who met in Edinburgh whilst studying at university, Tala's mission is to create exquisite products that have a positive impact. Tala designs and manufactures three distinct lighting collections with sustainability and British design at its core. The company actively support and affect any positive environmental change, and like to emphasise and represent their belief in every detail. In addition to their designed packaging made from recycled materials, they have their own tree planting programme, where for every 200 units sold, they pledge to plant 10 new trees. Shop the collection.
William & Watson is a UK established lighting brand, set up by a collaboration of creative artists with a studio in London producing customized industrial and vintage lighting products for retail and bespoke projects. Shop our selection of edgy, urban old school lighting including metal pendants, vintage and LED vintage bulbs, coloured lighting flex, ceiling roses and other essential accessories for creating a unique lighting display. Shop William & Watson.
Award-winning jewellery designer Moira Patience Warren creates elegant, unique and timeless hand-made necklaces, earrings, bracelets and rings, as well as entirely bespoke pieces, that are free from the constraints of design trends. Inspired by nature and childhood memories in the Highlands of Scotland, are two stunning collections - 'Bell' and 'Fern' - which are carefully designed and meticulously crafted to be worn every day, loved for generations and treasured forever. Shop PAD Lifestyle's selection of Patience Jewellery in-store and online.
Paulin is a Scottish based watch company specialising in high quality, design-led watches. The brainchild of 3 sisters, production began in late 2014, after 2 years of development. The Paulin sisters were inspired by their great grandfather; George Henry Paulin, a distinguished sculptor who worked throughout both World Wars across London and Glasgow, with strong artistic roots. Paulin sources materials and components from all over the world, with a focus on supporting British manufacturers and using environmentally sustainable practices. All the watches are designed, made and distributed from the Paulin workshop in Glasgow's West End. Shop the full collection of unisex watches here.
Traditionally the words "chic, luxurious, vegan and eco-friendly" are seldom used together to describe one brand, but this is where Matt & Nat breaks from tradition. With a name derived from its chief inspirations, Mat(t)erial and Nature, it has been designing uber-cool, ethically sourced bags and wallets with the brand motto "Live Beautifully", for those in the know, since 1995. Shop PAD Lifestyle's selection of brilliant Matt & Nat bags, wallets and iPad sleeves, available in-studio and online.
Shop this fabulous UK brand of luxe leather flats, online and in the PAD Lifestyle studio in Edinburgh. Each piece is beautifully handcrafted in Portugal. A fusion of chic, functional and everyday luxury, Taschka shoes are the perfect companion to slim trousers, skinny jeans or your favourite summer dress.
Woodchip & Magnolia is a collection of wallpapers, murals and wall papers designed and made in Lancashire, England, with soul that will breathe magic and personality into any home or space. The carefully designed and curated collection reflects founder, Nina Marika Tarnowki's love for wallpaper, for all things eclectic, organic and with a story to tell. Dedicated to creating unique, original and interesting wallpaper that flows across the wall, each design is carefully thought out with no dodgy repeats! Quality, quirk, style and sass - every house needs a pop of Woodchip & Magnolia, because walls need not be boring – get your hands on some here.


Established in 1970 by Tricia Guild, Designers Guild is an international home and lifestyle company. Add style and sophistication to your décor and shop PAD Lifestyle's selection of gorgeous papers, paints, textiles and lifestyle accessories from Designers Guild, available in store and online. Fabrics and swatches also available via the PAD studio.


Legendary French fashion designer Christian Lacroix's style is fabulously unique, exuberant, colourful and baroque. Shop PAD Lifestyle's selection of Christian Lacroix textiles and home accessories to fulfil a unique vision for your home. Available online and in store. Fabrics and swatches available via the PAD studio.
Printed textile designer Lara Gorlach runs her London design studio with over 10 years industry experience. Originally set up to offer a bespoke screen-printing service, the studio has evolved with its own home and lifestyle brand producing a wide range of textile products using luxury linens and cottons. Lara's designs are carefully considered drawing from organic natural forms, and contrasted with solid lines and clever repeat shapes that are hand screen printed onto fabric. Lara chooses to work closely with local manufacturing charities, adding an ethical dimension to her homewares range. Shop the range of beautiful cushions, napkins and table runners here. 
Brother of Rebecca Minkoff, co-founder and CEO of the renowned Rebecca Minkoff fashion label Uri launched his own range of menswear in 2015.  Uri Minkoff menswear collection was founded with the vision of creating a lifestyle brand for the modern urban man. The range of bags, shoes, wallets and watches pair  minimalist, Scandinavian and japanese inspired design with high quality manufacture, form and function. Shop the range here. 
Created by French designers and kindred spirits, Catherine Lévy and Sigolène Prébois, Tse & Tse's hand-made interior objects have a unique, quirky character of their own. Find your inner creative, be inspired and shop PAD Lifestyle's selection of Tse & Tse furniture, lighting, table wears and home accessories, available in store and online.
With a love of painting abstract seascapes using vibrant yet serene colour expression and texture, Scottish-born artist and textile designer Hatti Pattisson has a growing local and international following. Shop Hatti's range of bespoke hand-finished linen shades and cushions online or in the PAD studio, Edinburgh.
Arusha Gallery, based on Dundas Street in Edinburgh, offers a portfolio of award-winning artists for clients, with subject matter varying from the representational and figurative, to pure abstraction. Arusha works collaboratively and creatively with clients to source the right artworks for private and corporate spaces in both traditional and modern settings. Contact PAD or pop into the studio if you are interested in incorporating art into your interior scheme.
Established in 2014 by Anna Ross, Kester Black designs and produces ethical, sustainable cosmetics. It's products are the first in the world to obtain a vast suite of accreditation's such as Choose Cruelty Free, International Cruelty Free, Vegan Society, Australian Made and B Corporation. Founder Anna Ross says: "We aim to redefine the industry standard for ethical cosmetics by making beautiful, quality products that have a positive social and environmental footprint". Electric pink, bubble gum blue, deep navy - give your nails, and the environment, some TLC - shop the full range here. 
Jessica Seaman is the founder of Lara Quin, a new British luxury scented candle business. Her venture began with a chance meeting in a train station, and the kindness shown to her by another lady when she needed it the most. The other lady's name was Lara Quin. Made in England and hand poured in small batches at Jessica's studio, the candles are really charming and unique, being inspired by the healing powers of Gemstones. The collection includes a fabulous little gift set called 'Little Box of Love', as well as diffusers and a selection of other gift boxes. Shop here.
Industville is a British lighting label producing a large hand made range of vintage retro antique industrial lighting. From traditional caged finishes for a vintage-inspired interior to retro pendant lighting shades that provide the perfect blend of classic and contemporary designs, Industville ceiling pendants are available in a variety of popular colours, including dark pewter and copper, ensuring that every colour theme is accounted for. Also available is a range of LED vintage filament-style bulbs in various sizes and shapes, as well as a host of lighting accessories to complete the look. Shop Industville.
A master of pattern, texture and colour, Matthew Williamson is a cult figure in the British design scene. Over his career his design portfolio has grown from from couture fashion to homewares and interiors. He is internationally renowned for his use of kaleidoscopic colour, intricate patterns and designs inspired by nature and travel. In 2018 he turned his attention to scent, and has created a beautifully designed and expertly perfumed fragrance collection. Shop the collection here. 
Selahatin is a contemporary oral care brand. The brand's ambition is to elevate the experience of an essential everyday routine. Named from founder Kristoffer Vural's grandfather, Selahatin draws inspiration from a part Nordic, part oriental heritage. By fusing classic spices with refreshening aromas Selahatin is representing a mix of eastern and western influences. Shop Selahatin.
Cander Paris was founded in 2016 by Elizabeth Minett. Elizabeth was born and raised near Toronto, Canada or Norwegian and Russian heritage, in a place where candor was the essence of her culture. Cander Paris is inspired not only by her passion for luxury ambiance, but by the intimacy of candid moments, and the quest for genuine expression. Elizabeth has teamed up with world-renowned French perfumer Emmanuel Philip to create her debut collection. She is one of the youngest female entrepreneurs to have created her own luxury home scent brand, and is regularly featured in online publications like Vogue, Elle, Harper's Bazarre and Grazia for her style and influence. Shop Cander Paris.
Studio Berlinord was founded in 2010 by Icelandic designer Hrafnkell Birgisson. His conceptual work covers the fields of product design, exhibition design and interior architecture. His work Hoch die Tassen, the 'Flying Cups' have become a design classic, displayed in design stores and gallery shops all around the world. Made by hand in Berlin, elevating reclaimed vintage porcelain cups to a new level of functionality. Shop Studio Berlinord.
Designer Roos Kalff developed an aesthetic language that bridges past and present, echoing historical designs in a contemporary approach towards functionality and sustainability. For the Glassware series, Studio Kalff uses vintage glassware as the material basis to create new lighting and table pieces, thereby changing the form and function of the original objects. All the glassware is handmade and unique, composed of individually selected elements. Shop Studio Kalff.
The Organic Company is a Danish design company which creates meaningful and tasteful home accessories from 100% GOTS certified organic cotton. Founded by entrepreneur Joy Vasiljev in 2007, the company has developed a versatile collection of organic textile products for the home, including textiles for the bath, kitchen and children but also blankets and bags. The design philosophy is based on simple Scandinavian aesthetics focusing on function and quality. Often, the products are characterised by unique sizes, choice of material and a flexible functionality. The products are designed in cooperation between The Organic Company and various Danish textile designers. Shop the collection.
Japanese brand Vital Material create their own original blends of aromatic oils, formulated with a lavish amount of plant and fruit essential oils. Their collection of home fragrance and skincare formulas sooth your five senses with the true scent the natural ingredients are born with. Shop Vital Material.
Scandinaviaform was founded by artist Eva Levin, and began with a curious ambition of experimenting with Scandinavian design in an alternative context, pushing boundaries in search of something new. Scandinaviaform has been nominated for the Design Award at the Formex Exhibition in Stockholm 2014, Consilium was nominated for the Design award, Formidable. Soon after, a special edition vase was designed in collaboration with the Modern Museum for art in Stockholm. Shop Scandinaviaform.
C.J.M Jewellery was founded in 2017 by Carly Jack Mann, a self confessed hoarder, who's hobby of making, fixing and buying jewellery turned into more. C.J.M sources her materials from around the world and hand makes them in London. C.J.M's mission is to craft everyday jewellery with love and creativity. Shop the range of C.J.M Jewellery. 
Florida-based M.C. Pressure is a custom letterpress and hot foil stamp shop, launched in 2014 to celebrate the traditional and tactile art of printmaking over clean precise digital design. They use an original 1958 Heidelberg letterpress, which inks and de-bossed the hand sketched designs to paper, creating a texture that is exclusive to the craft of letterpress. The old technology of the presses combines with new graphic design techniques. This pairing creates something that feels one of a kind and is something that you will want to hold onto. Shop M.C. Pressure.
Mermaid Stories is a young jewellery label based in Copenhagen, designing modern and chic jewellery featuring natural fresh water pearls. In love with Scandinavian chic, and whimsical fairy tale details, the brand aspires to create a curated selection of timeless pieces that can be worn and treasured for a long time. Shop Mermaid Stories.
Hend Krichen is a London-based designer whose practice manufactures handmade luxury home-wares and accessories. Inspired by travel and taking inspiration from different regions, Hend Krichen embraces the variety and authenticity of the crafts manufacturing platforms available across rich cultures. This approach has also helped in maintaining an ethical network of manufacturers across the various locations. Shop Hend Krichen.
L'Objet is the life work of Founder and Creative Director Elad Yifrach. Born and raised in Israel, Elad established himself as an interior designer in Beverly Hills, prior to taking up residence in New York. A lifelong traveler with a global design perspective, Elad imbues every design with its own story. Each collection is a spirited homage to both the cultures which inspire them and the artisans who bring them to life.

L'Objet aspires to create designs for the home that are both luxurious and functional works of art, crafted with the highest degree of excellence. The techniques L'Objet uses sets them apart from all others and are entirely their own. Every piece bearing the mark of L'Objet has been touched by the hand of a master, and is held to the highest standards of material selection, creativity, and craftsmanship. Shop L'Objet. 
Meylor Goods was founded in 2016 by Grace Watts, producing minimalist luxury stationery with an emphasis on elegance and quality. Distinctive materials, texture and finishes play a key part in the design of the products. From the first stationery collections, Meylor has since launched further product lines including cushions and scented candles. All products are proudly made in England. Shop Meylor products.
Stengun Drawings is a botanical design company that offers a collection of greeting cards and Giclee prints. Each print is made using an original acrylic painting by Caroline Stenning at her East London studio. The vivid backgrounds behind each bloom and blossom are rolled by hand, while the botanicals themselves are inspired by trips to some of Caroline's favourite places both home and away: Kew Gardens, the Barbican Greenhouse, Amsterdam and Hawaii. Shop the collection of beautiful cards here. 
The mission of EO is to create original iconic timeless design pieces. Established in 2013 in Copenhagen, Denmark, by Nicole & Tor Vitner Servé, who believe in harmony and free spirited thinking in order to create vibrant, authentic, high quality products that challenge conventional thinking. Each product is meticulously created by highly skilled craftsman and the brand collaborates with innovative and independent designers from around the world. Shop the adorable EO range. 
Founded in Edinburgh, The Tartan Blanket Co. is a family run business bringing a contemporary edge to the country's iconic and very traditional Scottish textiles industry. Working with a number of mills throughout Scotland and worldwide, to ensure the highest quality, all of its products are 100% natural, woven in wool and cashmere, as well as being fully sustainable in the materials used, woven to last a lifetime.Shop the full range of beautiful blankets here. 
The Block Hut was launched in Spring 2018 by textile designer Amy McPhail. Her designs are inspired by a love of colour and the pattern, ancient crafts and spirit of India. Amy uses traditional block printing techniques to create her own contemporary geometric textiles and takes pride in supporting and celebrating the highly skilled craftsmen of India over mass-produced machine-made modern textiles. Shop The Block Hut Products. 
Margo Selby is an internationally renowned textile artist and designer. Her design philosophy is focused on pushing the boundaries of weaving to create contemporary stylish fabrics for a range of interior textile applications. The fabrics are woven in specialist mills all over the world, and all products and accessories made by skilled specialist manufacturers in the UK. The studio's products are testimony to the process of translating handwoven pieces into responsibly, commercially produced beautiful products that celebrate woven textiles. Shop the range of beautiful Margo Selby textiles.
Cardsome is a contemporary Norwegian brand mixing attitude with luxury. The brand was founded in 2014 by the creative duo Lin Stromsheim and Pernille Wille Vage, both with a design and advertising background. Cardsome prides themselves on their fun greeting cards, unique accessories and gift-friendly, fashionable ethos. Making a statement has never been this cool. Shop the naughty, wicked and delectable range of Cardsome cards here. 
Genevie is an Australian owned boutique label by surface designer Anna Bowring, who creates exquisite original hand painted prints featuring hand painted heady florals, sunsets and birds, translated to a range of gorgeous silk Kimono's. Anna's journey began when trying to find her best friend a beautiful robe for her wedding day. Inspired by a cherished vintage silk kimono given to her by her Great Aunt, Anna wanted to find one for her friend. Not being able to find anything quite like it she decided to create her own line, which launched in 2014. Shop the range of Genevie Kimono's. 
Founded by architects Stephen K Molloy and Gunnar Rönsch in 2011, Fundamental Berlin creates furniture and homewares inspired by the mathematics of nature. Their products are both clever in their intelligent design but also beautifully crafted in natural materials such as European oak, Douglas Fir, pure sheet metals, as well as some surprising new materials and processes. Many also rely on the user to give it the final touch, to make it his or her own, which adds an intriguing experiential element to the brand. Shop the Fundamental range. 
London based jewellery designer, Pippa Small has been making jewellery since she was a child, using gems and shells she collected and inspired by cultures and people during her family travels. Later, to fund her anthropology degree, she resumed jewellery design, going on to collaborate with the likes of Gucci and Chloé, before launching her own eclectic, travel-inspired line. 2018 marked the 10th anniversary of the designer's ongoing collaboration with the Turquoise Mountain Foundation in Afghanistan, which provides employment for local artisans. Signature styles include uncut precious stones, and talismanic pendants. Shop the stunning Pippa Small collection.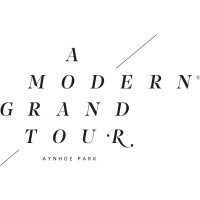 Aynhoe Park is the 17th Century Palladian home of James Perkins. The house is a wonderland of otherworldly interiors, and a well-kept secret of the sartorial set. Under the title A Modern Grand Tour, James and his wife Sophie are now curating a constantly evolving collection of fine art, antiques and exclusive homeware inviting you to embark on your own Grand Tour.  Shop the A Modern Grand Tour collection. 
Verner Panton (1926-1998) was an inspirational and colourful personality. A unique person with a special sense of colours, shapes, light function and room. Over the course of his career, Verner Panton (1926-1998) introduced a series of modern lamps with personalities unlike any of his Scandinavian contemporaries. With a remarkable faith in the unlimited possibilities of the form, he worked successfully to create a new set of theories about how lighting should work and how it should influence its surrounding. Shop Verpan. 
Klaylife is run by a South African family, now based in Melbourne, Australia who produce clay beaded lighting and jewellery, as well as hand felted home baskets and vessels that are proudly hand crafted by the women of South Africa. Unlike so many products that come off the factory line, klaylife's have a human story. They're lovingly created by a community of women in Kwazulu-Natal, South Africa. Shop the Klaylife range.

Anna Rabinowicz started the company 15 years ago in her grandmother's basement in Queens, New York. Her mother and grandmother were in charge of putting little rubber feet on the bottom of agate gemstone coasters, the first design to launch. As a brand it celebrates strong women all over the world who fearlessly pursue their passions, and stand up for what they believe is right. Today the collections include luxury accessories and furniture for the home, combining ancient materials and cutting edge design.  Shop the range.
Versace and Rosenthal are both recognized as brands synonymous with excellence and high quality. Rosenthal has an international reputation for uniting tradition and innovation, while Versace has its own world famous, glamorous and luxurious style. Together they have developed elegant, refined and exciting tableware and gift collections. Inspiration for these is derived from different historical periods and cultures. Thus, there are pieces that explore the exotic jungle imagery that is found on famous Versace prints, and collections incorporating the baroque iconography that the fashion house has made its own. Shop the luxury Versace range.  
Salar was "born" in Milan in 2010. Since its first creation, immediately endorsed by Vogue Italy, Salar Bicherenloo and Francesca Monaco - the fashion passionate duo behind the brand, are conquering the fashion world one bag at a time. Romantic chic with a touch of rock, Salar Milano counts the likes of Emily Ratajkowski, Kristina Bazan, Olivia Palermo or Chiara Ferragni among its biggest fans. Shop the Salar range.
I Love My Type is a Danish brand created as a result of a strong passion for typography and deep love of design. Art Director Kathrine Højriis started I Love My Type to combine her passion for typographic design with her enthusiasm for interior decorating and personal development. Today the Danish brand offers a broad assortment of posters with playful patterns and inspirational quotes. Shop the I Love My Type print range. 
Inspired by early 20th century Cubism, Nicholai Wiigh Hansen shapes the Raawii universe through experimental sketching and modelling techniques. The outcome ensures refined simplicity in the geometrical shapes and colours that has been translated into functional everyday objects. Founded in 2017 and based in Copenhagen, Raawii has formed a space for designers and their creations to flourish, aspiring to make a difference with design. Shop the Raawi collection.
The Paper Collective brings together its favourite designers, artists and illustrators from across the world to create inspirational and iconic graphic prints and products while promoting great causes and charities. Paper Collective is a sustainable operation, producing locally in Denmark using only high-quality, FSC-marked material and under certification of the Swan mark (The Swan eco-label is the official sustainability label for the Nordic countries). For every product sold The Paper Collective contributes to its chosen charities. Shop the Paper collective print range.
Made in the England and using up-cycled fabrics, Franks London is an independent vintage-style womenswear brand that launched its first capsule collection for AW19. Franks is not trend-led and is not mass-produced. It's dreamy creations take inspiration from cherished eras gone by so you can wear them again and again. Shop the sustainable Franks London range.
Madam Stoltz was founded by Pernille Stoltz in 1990 who was looking for ways to finance her travel to India. She began by selling jewellery in markets before opening her very own boutique in Copenhagen. Now she has expanded her passion into a beautiful offering of home decor, furniture, lighting and much more. Shop Madam Stolz.
Kähler has manufactured ceramics for over 175 years and is today one of Denmark's most popular brands for home and kitchenware! Kähler ceramics are popular for offering Danish design and style in all aspects of the home, whether you are searching for home decors like vases, candle holders and clocks or bowls and plates for everyday use. Their long-lasting collections such as Omaggio, Hammershøi and Urbania have truly earnt them a place in the realm of classic design. Shop the iconic Kahler range.
Jessica Anderton graduated from the Edinburgh College of Art with a degree in Fine Art, specialising in Painting. Since graduating her focus has transferred to product design and she has created a range of products inspired by her original artworks. Her designs are drawn from her interest in consumer culture in contemporary life with a focus on the psychology behind visual merchandising and branding. Jessica prides herself on creating high quality, comfortable and beautifully designed interior products. Every design has been digitally printed from a hand drawn or painted original artwork. Shop the Jessica Anderton collection.
GHOUD is a contemporary lifestyle brand injected with counter-cultural references. Born from the desire to create products that would capture the essence of hedonistic minimalism, Ghoud is born under the mindset of eliminating over accessorised branding and focusing primarily on letting the quality of the product speak for itself. Based in Venice all products are made by hand using the highest quality leathers and original designs. Shop the Ghoud range.
Since launching in 2005, the Stockholm based jewellery brand has established itself on the international luxury market creating seductive garments and accessories celebrating the organic elements and the human physique. Jewellery is shaped like veins and anatomic molds highlights our natural shapes. Cornelia Webb's on-going enviro-conscious concepts embrace repurposed metals and unique findings from the seaside. The collection celebrates the natural beauty with materials that are symbiotic with the earth. Shop the Cornelia Webb range of jewellery. 
DAY Birger et Mikkelsen is the brainchild of Keld Mikkelsen, whose founding vision was to capture a chic silhouette and combine it with ethnic details inspired from his world travels. Following the success of the fashion brand, head designer Marianne Brandi founded DAY Home, inspired by her passion for textiles and collection of vintage and antique fabrics from the middle and far East. Often the source of inspiration of prints and artworks seen in the collections. Marianne´s unique sense of aesthetic characterizes DAY's design vision through interiors and focuses on authenticity, quality and craftsmanship. Shop DAY Birger et Mikkelsen. 
Broste is one of Scandinavia's leading interior brands, based in Copenhagen and originating back to 1955. Broste have a long tradition of travelling the world for inspiration and materials. With a full range of homeware from glassware, crockery and vases, to upholstered furniture, Broste design with quality, material, and character to the forefront, ensuring the integrity of the material and its character remain intact. Shop the Broste collection. 
The Sieger by Furstenberg brand was created in 2005, transforming the unique tableware designs of Michael Sieger into products of exceptional quality and fineness, produced at the Porzellanmanufaktur Furstenberg studios in Germany. Founded in 1747, Furstenberg is a leader in producing the finest luxury dinnerware. Every single piece in the exceptional Sieger by Furstenberg collections are made by hand and now grace the tables in private apartments, yachts, luxury restaurants and five-star hotels around the world. Shop the Sieger range.
Inspired by art, Coco innovates in chocolate. Crafting exciting new flavours from all-natural ingredients, it wraps its bars in works by emerging artists around the world. By championing creators of chocolate and art, Coco wants to help build a future full of possibility. Made with the world's finest cocoa, fully traceable back to origin, Coco's chocolate is both ethical and luxurious. Drool over the delicous Coco range here.
The poster club is a Copenhagen-based online emporium offering a unique selection of high quality posters and art prints from both upcoming and established artists. Their inspiration comes from the trends in Nordic lifestyle, fashion and interior design, combining our roots in Copenhagen and the Scandinavian culture, with new and innovative technology in the creative industry. Shop the range of Poster Club prints by various talented artists. 
Kartotek Copenhagen is a Danish stationery and design accessories brand that designs for the small everyday moments, searching for ways to slow the pace of everyday life and make these small moments feel special. The Kartotek vision is to reflect Scandinavian simplicity with a modern and yet classical graphic touch and to combine this with high quality materials and good craftsmanship.  Shop Kartotek. 
 DAY Birger et Mikkelsen is the brainchild of Keld Mikkelsen, whose founding vision it was to capture a chic silhouette and combine it with ethnic details inspired from his world travels. Since the brand's launch in 1997, the higher purpose has consistently been to create versatile fashion that aims at fulfilling the needs of a modern woman and showcase the contemporary aesthetic of the everyday. Shop the Day Birger et Mikkelsen fashion collection. 
Japanese brand KINTO develops coffeeware, teaware, tableware and interior accessories valuing the balance between usability and aesthetics. The company values simplicity and subtle elegance and it's products are designed to integrate harmoniously with the surrounding space while adding a unique touch. KINTO products are easy to use every day and human movements such as holding, pouring, and drinking are carefully considered in the design details.​ Shop the Kinto range.